What is this site about?
Jetva.co.uk is a Virtual Airline which is a free non profit, non commercial organisation for use with Microsoft's Flight Simulator, we support FS2002, FS2004 ie fs9, FSX and the ever popular growing X-Plane community.

Our aim it to provide a free for members virtual environment for flight simulator enthusiasts that simulate the type of operations flown by the real world company easyjet.

We have been running since February 2010 and easyjet are aware of our existence, while many have come and been closed down we still remain because we do things properly. Forget the rest come and join the best, were here for the long term. If you want to simulate the routes and destinations easyjet fly in a friendly family like virtual airline then come and join us today!

If you want to challenge yourself then we use a flight performance scoring system which after every filed flight using our custom tracking system will analyse your flight performance and score your flight based on a number of set parameters unlike many other VA's, the system will point out where you have exceeded set levels for safe flight, they are set to current operation of the real world airline.
---
Live Flight Information
Flight Status

Departing

Arriving

Aircraft

Eta

Network

EZY6140

Toulouse-Blagnac

Bristol / Lulsgate

A320

0:23


Offline


Boarding

EZY6913

Edinburgh Airport

Munich International Airport

A320

00:00


VATSIM

EZY7042

Paris - Charles-de-Gaulle

Liverpool Airport

B737

23:39


Offline

EZY1805

Manchester Airport

Reykjavík-Keflavík Airport

A319

1:12


Offline

EZS1485

Geneva Int Airport

Flughafen Wien-Schwechat

A320

0:31


VATSIM

EZS4253

Paris-Orly

Napoli / Capodichino

A320

0:08


IVAO

EZS4254

Napoli / Capodichino

Paris-Orly

A320

1:04


Offline

EZYT5L11

Kenneth Kaunda International

Harare Intl

B737

00:00


Offline

EZY6992

Napoli / Capodichino

Edinburgh Airport

A319

3:34


Offline

EZY551

Newcastle International Airport

Belfast / Aldergrove Airport

A319

00:00


VATSIM
Live flights and flights completed within the last 30 minutes.

---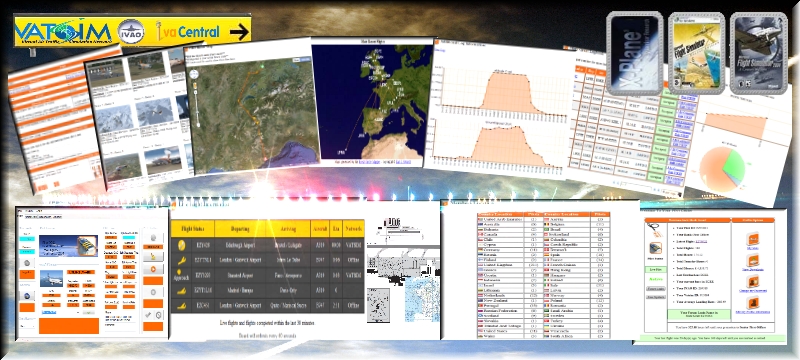 You are not currently logged in, please login or register to enjoy the full benefit from this site and kick start your virtual career.
Put the passion back into your simming with a sense of direction.

Join us today!